Stay safe. Stay inspired. Evolve Your Style
Hi Guys,
How are you doing?
There is a lot of uncertainty and anxiety around at the moment. We cannot control external circumstances but we can decide how we want to show up. Here, I believe that when things change you get to decide if you keep fighting the old, or you embrace the new. I am trying as best I can to embrace the new.
So what does this mean for you? I am currently working on alternative ways of meeting your style needs. Much is going online and if you head to www.lizzieparsons.co.uk you can see all the fabulous updates that I am making. You can also head to The Stylist's Vault on my website and use the free resources to evolve your style.
With the current pandemic sweeping the world I have taken the decision to suspend all physical style services until May. I will be contacting those with a consultation already booked in to either rearrange or move the consultation to an online session.
More information on virtual style services to follow.
I have been thinking about how I can help you navigate this tricky time that does not involve a physical style service. Here, on email and via this blog I wanted to help you get a handle on your clothing situation and help you evolve it.
I believe that our clothes should make us feel great, and as such I am showing up in my clothes that I feel great in while I work from home. When we feel good we do good.
Now is a great time to invest in getting the best out of your clothes and image in general. Below you will find my list of things you can do to evolve your style and get organised with your wardrobe.
1. Wear colours that make you come alive and bring you joy
A small token with a big impact. Colour cannot make you well if you are sick but psychologically colour can affect our mood and outlook. Black and dark colours can often feel heavy. Blues, greens, yellows and pinks when integrated with neutral colours like grey, white, brown, blue and black can help us feel lighter.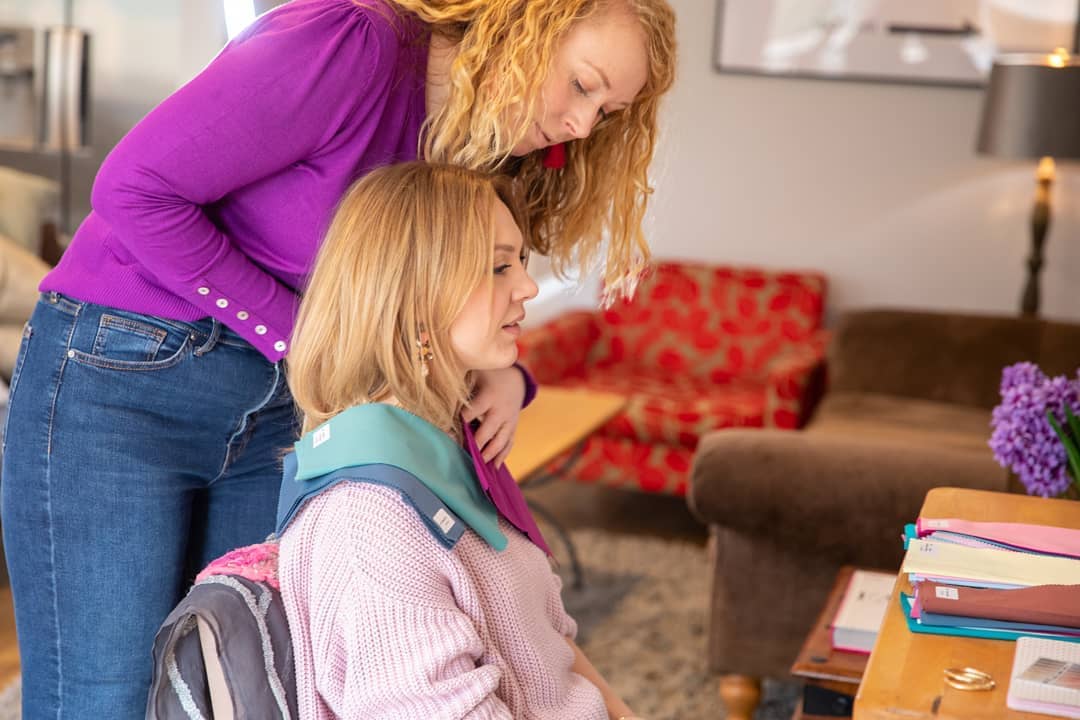 2. Take the style personality quiz to discover your main style drivers. Are you artistic, classic, creative, city chic, dramatic, feminine or natural?
It is common to have a primary and secondary style. If you sit across all area's relatively equally, make a note of the area's where you scored highest and use this as a basis for your style.
3. Create a style goals vision board. I recommend using a cork board and hanging it somewhere where you will see it often. I also like to add some lifestyle goals in there too. You can also you card and glue.
Alternatively you could create a Pinterest vision board full of style inspiration that really speaks to you.
4. Organise your wardrobe and drawers. Now is a great time to go through your wardrobe and drawers and work out what you want to keep, what needs to go in storage because it no longer fits you, but you would like to keep it or it has emotional value. Also identify what needs tailoring and set it aside in a bag ready to go to the tailors.
Be selective about the items you keep for sentimental reason. Keep one piece on display and store any other emotional pieces away.
Be ruthless and sell, charity shop or clothing bank items that you are never going to wear again.
Take time ironing clothing that needs ironing.
As you are editing your wardrobe you will notice gaps. Note them down in a pad with a description of what type of garment you would like to fill that gap with. What is the colour, length, material? This will really help when you shop for those items.
Top tip: take time trying on all your clothing to really understand what are keepers and what no longer meets your needs or suits you.
Hang everything up neatly. Point all the hanger hooks the same way round and organise your clothing first by requirements - work or leisure, and then by clothing type - trousers, skirts, blouses. Once this is done sort all clothing by colour and fabric weight.
Neatly display your shoes in your wardrobe for ease and quick choosing.
Items not fit the current season store somewhere else. I like to use labelled vaccum bags which I store in my attic. You, however may have a wardrobe or cupboard you can use.
It is important to only have the clothing that you can actually wear hanging in your wardrobe or in the main-use wardrobe.
5. Invest in hangers and recycle all of the wire ones.
6. Shop for your gaps
Working from home Shopping Edit
For a more casual vibe


Add a pop of colour to cheer you up if you are unwell or are wanting to be casual and comfortable.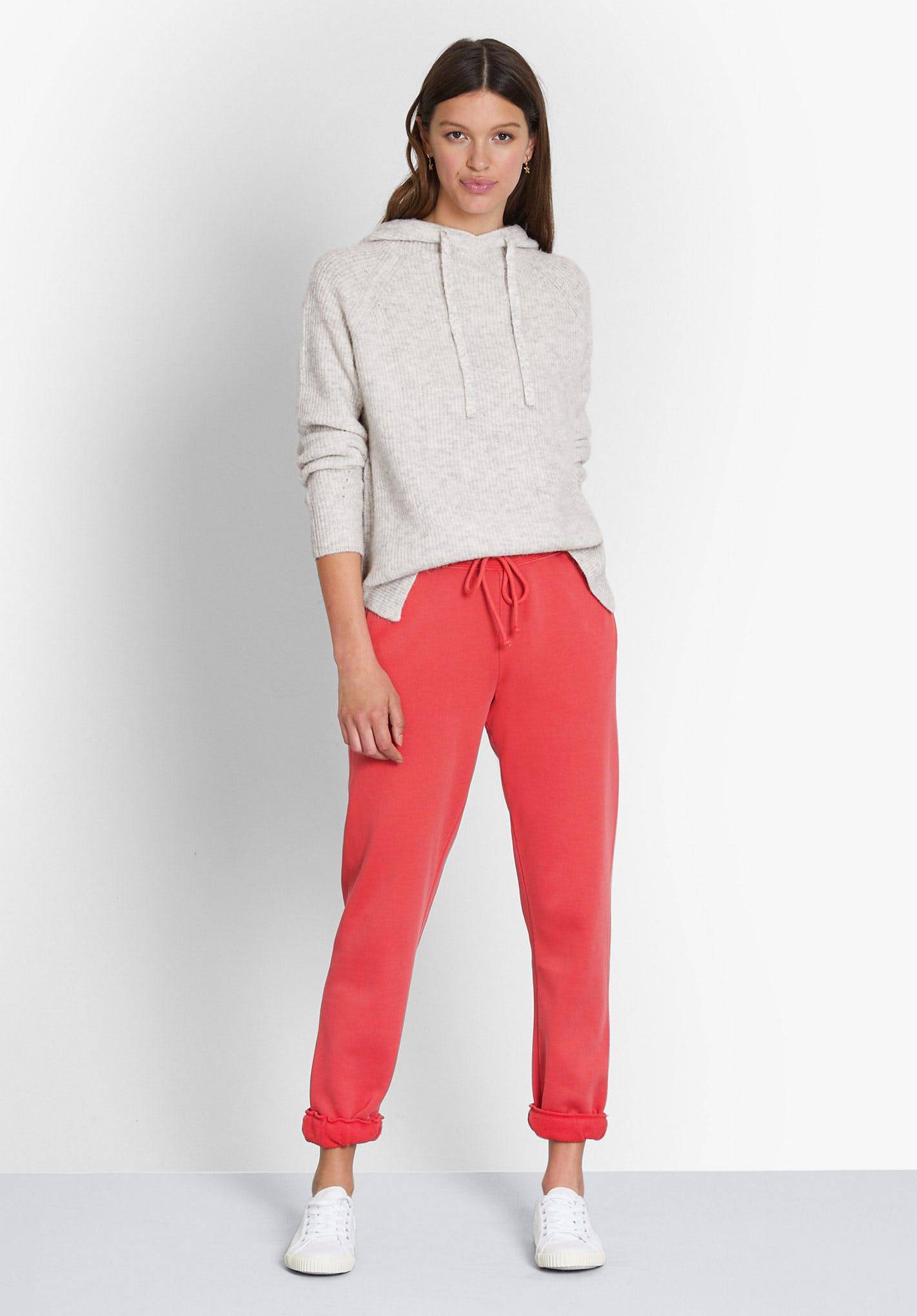 Joggers and sweatshirt both Hush.


For those that still want to feel pulled together
Try touchable fabrics like cotton, satin, silk, wool and velvet, in classic silhouettes and lighter shades. Particularly as the weather starts to warm up.
White Company Metallic Pleated Skirt
If you are ill currently medium blue and greens shades are soothing. Wear clothing that are loose and soft.
COVID-19 has many people anxious. I want to check in with you to see how this pandemic is affecting you. Please do get in contact, you can email me directly at lizzie@lizzieparsons.co.uk.
Wishing you well
Lizzie x